Subscribe to Dave's Blog!
Get Dave's weekly blog post delivered to your email inbox.
Use Your Words!
Encourager-In-Chief:
November 17th, 2021
Write and grow rich!
Regardless of how much technology we use, there will never be anything that replaces the power of reading a well-written book. While more and more business owners grow "lazy" in their education, one of the biggest advantages you have is to read about the lives and trials of people who have achieved magnificent accomplishments and how they succeeded.
Success leaves clues. For many, those clues are found in autobiographies and "how to" books. Chances are you have a story worth reading as well. Just because you've never written a book before does not mean that you can't become an author. An author is someone who takes the time to impart wisdom, knowledge, imagination, ingenuity, or historical facts to others.
A book usually represents a person's entire life experiences. Whether factual or fictional, everything we experience in life — in a sense — can help us become who we are today. Having written more than 20 books, I've found that who you are as a person almost always comes through in the pages of your written work.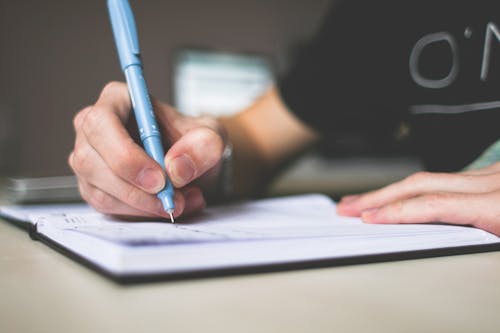 An author leaves wisdom behind through the written word which can touch the hearts and minds of future generations to come. By sharing your perspectives and knowledge, you have the ability to impact the future and leave a legacy of inspiration.
If you have something that is truly worth reading, don't be afraid to share your observations, lessons, and experiences with the world. In doing so, you just might ignite the imagination of another generation of authors.
Don't forget — no one else sees the world the way you do so no one else can tell the stories that you have to tell.

- Charles de Lint
This excerpt is taken from my Write and Grow Rich! book. I encourage you to click here to watch the video presentation of Write and Grow Rich! which is available at Dave Romeo Online University.