What Qualities Make You A Star?
Subscribe to Dave's Blog!
Get Dave's weekly blog post delivered to your email inbox.
What Qualities Make You A Star?
Encourager-In-Chief:
April 28th, 2021
Do you know what yours are?
I recently watched a Hallmark movie based in Montana which included "The Cowboy Code." It was interesting to hear what these four axioms included. The first one was, "Live with courage." The second one was, "Take pride in your work." The third one was, "Speak less and say more." And the fourth one was, "Always finish what you start."
At the same time that I saw this movie, I was preparing a new seminar entitled 8 Qualities That Will Make You A Star. It's funny how things come into your life just when you need them. As I looked at "The Cowboy Code," I could see exactly why it was so powerful. They all lend strength to one another.
Americans are notorious about living with courage. An entrepreneur does not risk everything he or she owns on the possible chance that he or she might be successful without having courage. No one stares down the competition of larger, more well-established, or financially-stronger businesses without courage. It is an essential quality for success in all areas of our personal and professional lives.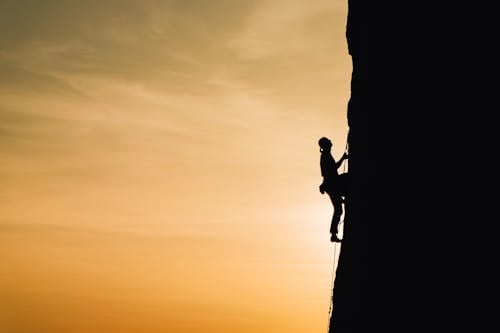 Taking pride in our work is essential for our success. Do you use your own products? Would you sell them to your mother? If we don't love what we do and what we provide, why would anybody be willing to pay us for it?
Our best and most memorable messages are those that are short, sweet, crystal-clear, and to the point. Remember that your actions will always overshadow your words. Don't be afraid to talk less and allow other people to provide you with valuable information that will help you serve them better. The art of silence will earn you respect when people know that you are willing to listen to them and allow them be heard.
Always finishing what you start is a direct correlation to committing to your commitments. The key word in that statement is, "always." Anybody can have a good day or a good week. True success in business, sports, or marriage, are not based on one specific instance, but a long, consistent track record of always striving to do your best.
I really encourage you to adopt "The Cowboy Code," even if you don't live in Montana.
This excerpt is taken from the all-new 8 Qualities That Will Make You A Star seminar. I encourage you to register for this great event on May 6, 2021 from 9 am to 12 noon at the Comfort Suites in Manheim, PA.

Become the director of your life.

- Stan Deen
Most people go through their entire lives without being remembered for anything of any significance. But that does not have to be you. The people who stand out in life learn to...